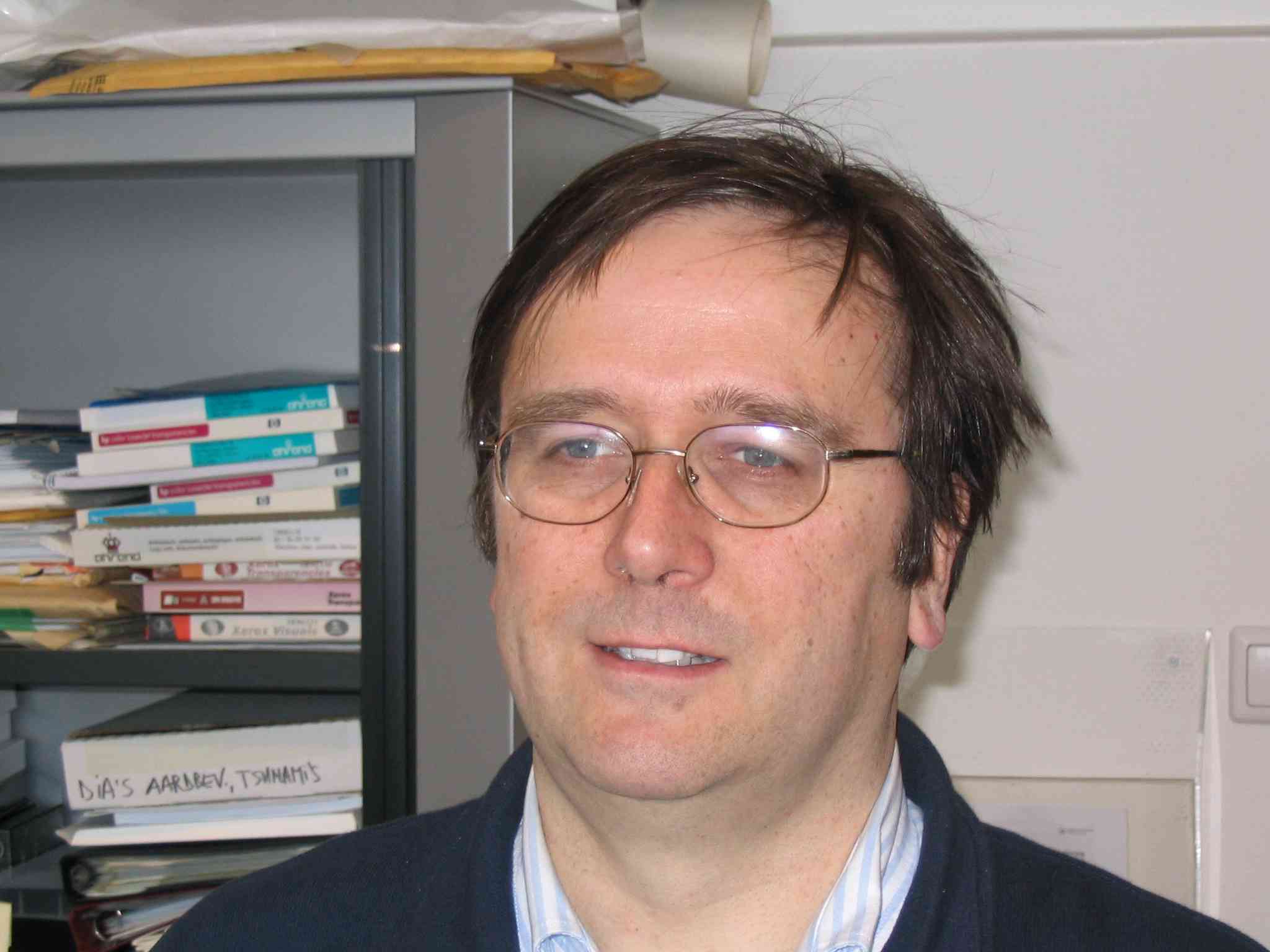 I'm Ernst J.O. (Ejo) Schrama, associate professor within the section Astrodynamics and Space Mission (
A&S
) at the Faculty of Aerospace Engineering at the
TU Delft
in the Netherlands.
About me
I obtained my Dr. title within geodesy in 1989 by defending my PhD thesis at the TU Delft, where I received my Ir. degree in 1984. Between 1984 and 1988 I was PhD student via a scholarship provided by the Netherlands Academy of Scientific Research NWO. From 1989 to 1994 I worked on a stipend provided by the Netherlands Academy of Sciences (KNAW) enabling me to visit the Space Geodesy branch at the NASA's Goddard Space Flight Center in 1990 and 1993. In 1994 I became assistant professor at the TU Delft and in 2001 I was promoted to the associated level. In 2001 and 2002 I was also part time employed at the WL Delft hydraulics company, currently called
Deltares
.
I'm co-investigator on the ERS-1/2 and Envisat altimeter missions and principal investigator on the TOPEX/Poseidon and Jason-1 altimeter missions, and I'm involved in numerous contract studies related to ESA's
GOCE
gravity gradiometer mission. At this moment we have a contract with ESA related to the
Cryosat-2
mission launched April 8, 2010. You can find me on
linkedin
, my articles are
here
and a meta-library is maintained at
citeulike
. The meta-library enables you to retrieve published articles in my research field.
Research
My main interests are in orbital dynamics and gravity field mapping, application of radar satellite altimetry missions for studying tidal physics, and related ocean model data assimilation studies. Recent activities concern the interpretation of Greenland's mass balance with NASA's
GRACE
mission. Some latest results from our Greenland mass balance paper [
pdf
]: